How does Tremendous handle sending rewards internationally?
The default currency on Tremendous is USD, but it's not necessary to specify otherwise even if you have recipients located internationally. However, you may want to specify another currency if:
You marketed the reward for a specific amount
You want to send a gift card that has specific currency requirements
How it works by default
If you don't specify currency when you place your order, Tremendous will send the reward in USD and automatically convert it to the currency of the selected payout.
What exchange rate does Tremendous use?
We use the Fixer API.
An example of currency conversion
You send a $25 reward. The recipient is located in Canada and chooses an Amazon.ca gift card. They will receive the equivalent CAD value based on the foreign exchange rate.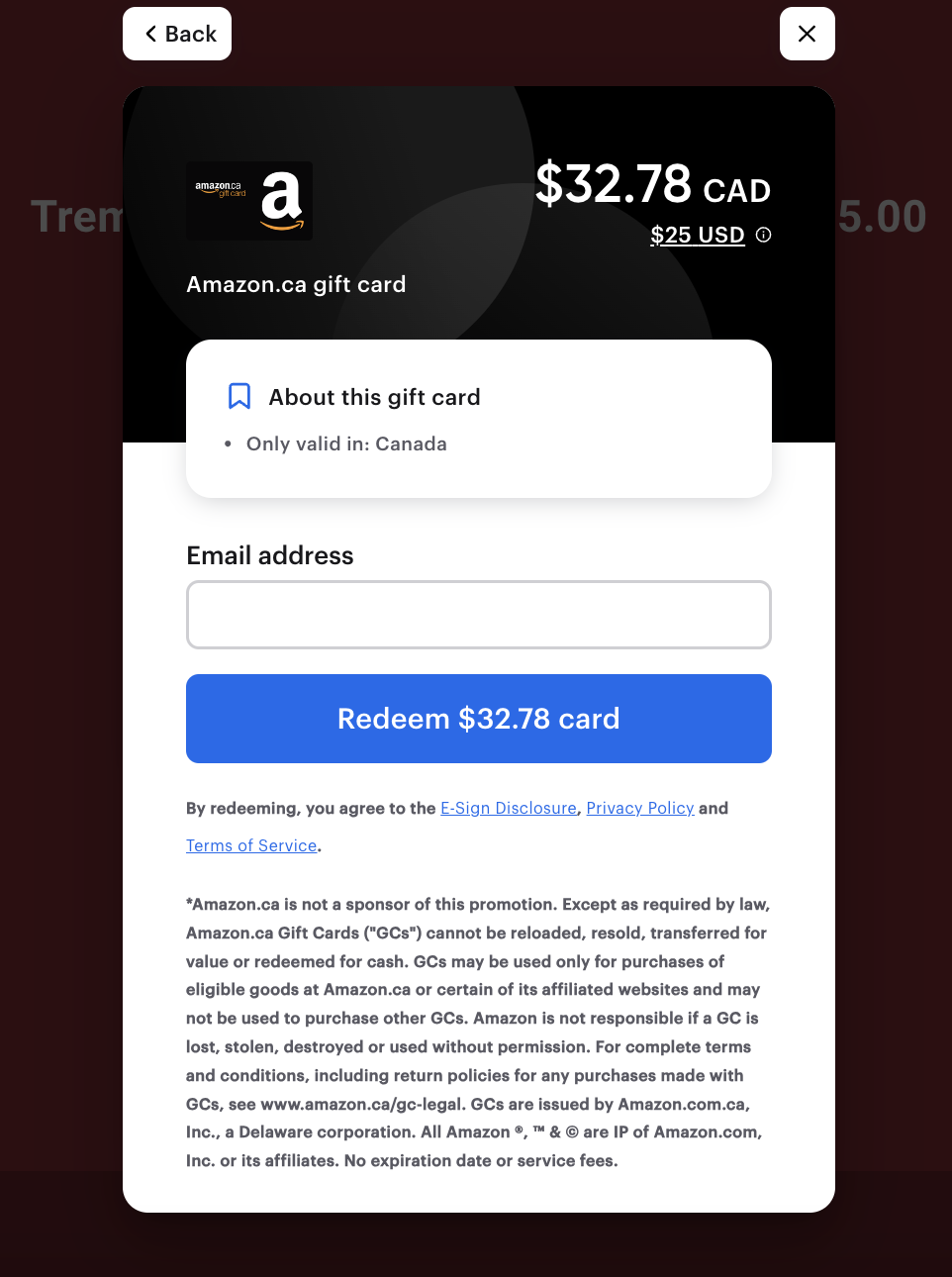 How to specify currency
Because these steps involve accessing your team's settings, only an Admin is able to complete the following.
In the left-hand menu, click Team settings > Fields.

When you place your order, the Currency code field will be listed when you add recipients. You can use the dropdown list or type the 3-digit currency code.