How to place an order
Overview
Digital rewards are the rewards you send your recipients via email or text. Click here to explore what a digital reward looks like from a recipient's point of view.
---
Instructions
In the left-hand menu, click Send Rewards. If you're a member of multiple teams, select the team under which you would like to place your order.

Click Send Digital Rewards and select how the rewards should be delivered (by email or by text).

Select a campaign.

Select your payment method, then click Submit.

Optional: Enter your own order ID for internal billing or tracking purposes. The order ID must be unique – if it has been used before, the order will fail (i.e. if you place two identical orders and use a different order ID for each, both orders will complete).

If you do not wish to add your own order ID, leave the field blank.
Step 4: Adding Recipients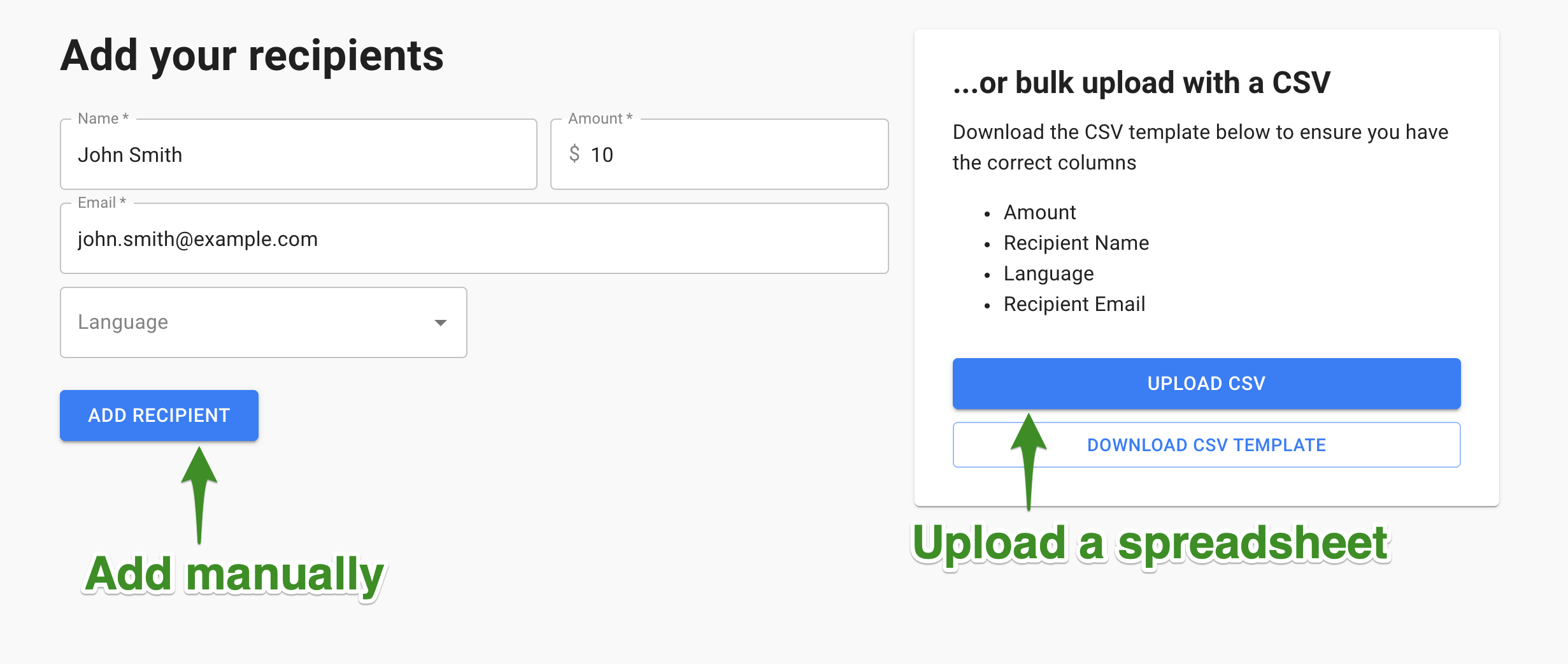 There are two ways to add recipients:
Manually enter each individual's information

Upload a spreadsheet
Regardless of how short your list of recipients is, we highly recommend you upload a spreadsheet in the event that your order is not successful.
Click Download CSV Template

Open the file in your spreadsheet software of choice

Enter your recipients' information

Save the file in CSV format

Upload the file to Tremendous
Working off of the downloaded template will ensure that the columns are formatted correctly and that your file will upload successfully.