What does the redemption experience look like?
Overview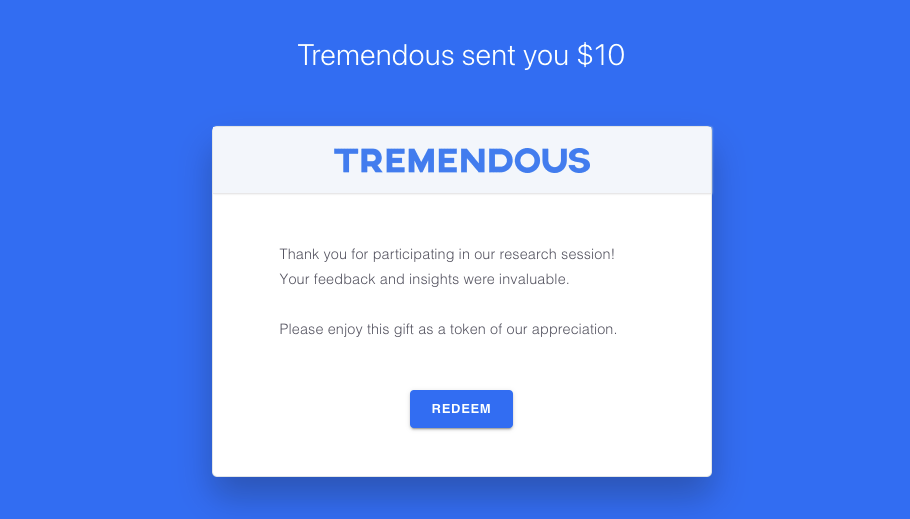 When a recipient clicks on the link to redeem their Tremendous reward, they will be brought to a webpage which you can customize.
---
The Redemption Flow
After clicking Redeem, the recipient will be presented with a list of options available in their redemption region. Tremendous detects redemption region based on their IP location.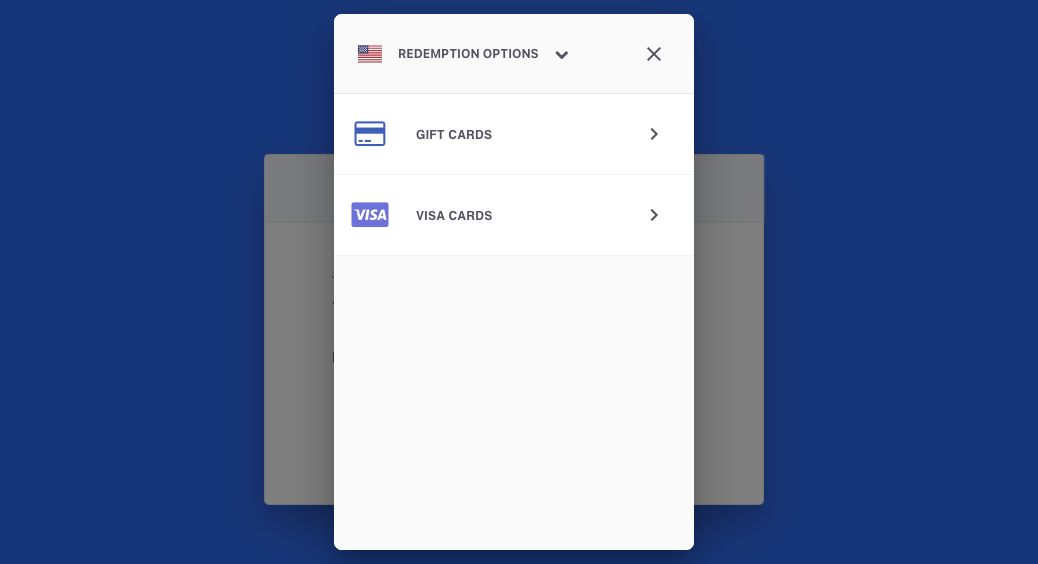 The recipient must always confirm the option they choose.