Transfer funds from your Tremendous balance back to your company
Overview
If you have funds in your account balance that you would like to transfer back to your company, you can do so at any time.
Requirements
You must be an Admin to complete these steps.

Only U.S. bank accounts are permitted. If you're an international user, please email clients@tremendous.com with your request.
Instructions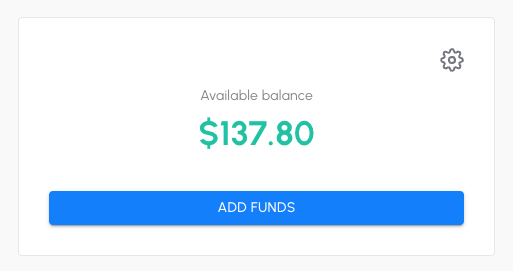 In the left-hand menu, click either Home or Billing > Account Balance to navigate to the account balance widget

Click on the gear icon in the upper right-hand corner

Select Initiate Withdrawal

Add a bank account
When the bank account is reviewed and approved by our team, you will receive a notification via email. After approval, repeat steps 1–3 above and specify the amount you would like to transfer.
FAQ
Can I refund the balance to a credit card?
No, even if you originally funded your account using a credit card. At this time, we can only complete bank transfers.
How long will the transfer take?
The amount will be deducted from your Tremendous account immediately, and it will post to your billing statement in 2–4 business days.