How to easily integrate Qualtrics and Tremendous for your incentives
Prior to starting this checklist, you need:
The Tremendous extension must added by your Qualtrics Brand Admin (more info here)
Tremendous Account (free)
If you have questions on how to complete these items, please contact us at clients@tremendous.com, and we'd be happy to assist you!
Tremendous Account Actions:
Qualtrics Setup Instructions

1. Once your Qualtrics project and Tremendous campaign are ready, ensure you have the survey set up to collect respondents' names and email addresses.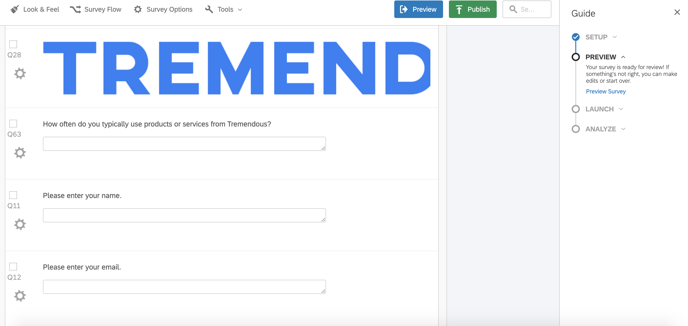 2. Select "Workflows" >> "Create a workflow" >> "Started by an event."

3. Select "Survey Response."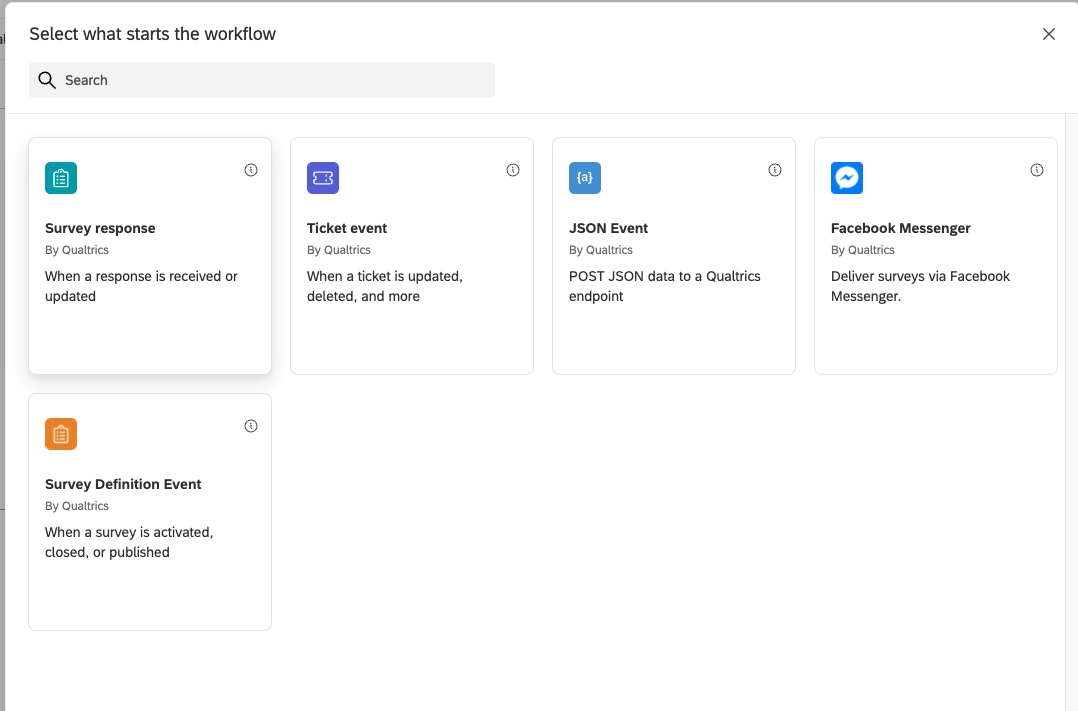 4. Select "Newly created responses" >> "Finish."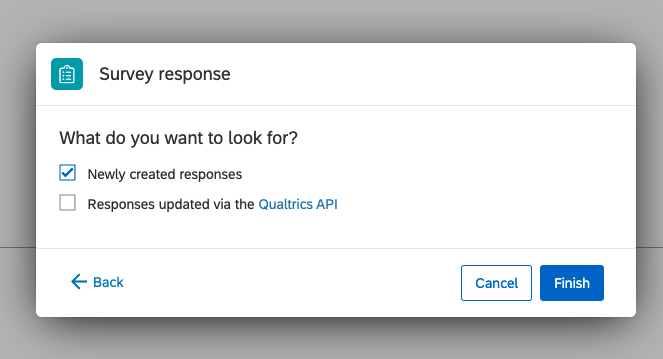 5. Click "+" under your new workflow and select "Task." Then scroll down to "Tremendous Rewards."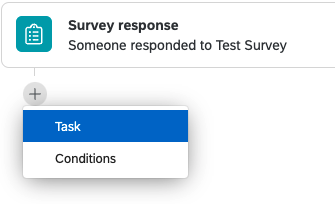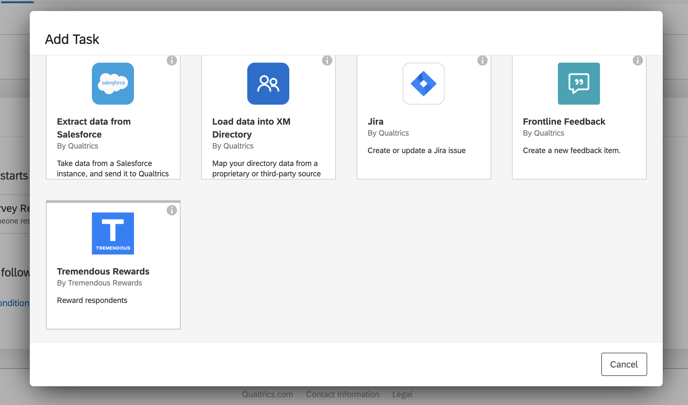 6. Click "Add user account," enter your account name, then click "Connect account."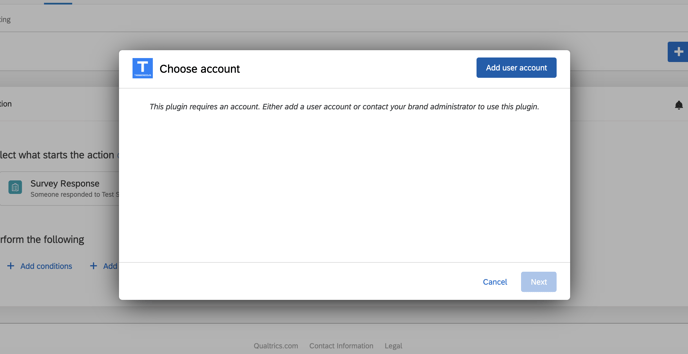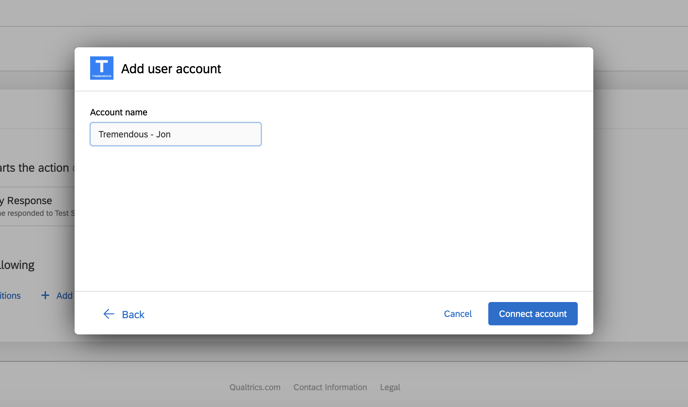 7. You'll then be directed to your Tremendous account. Login and click "Authorize."
8. You'll now be able to select your Tremendous account and click "Next."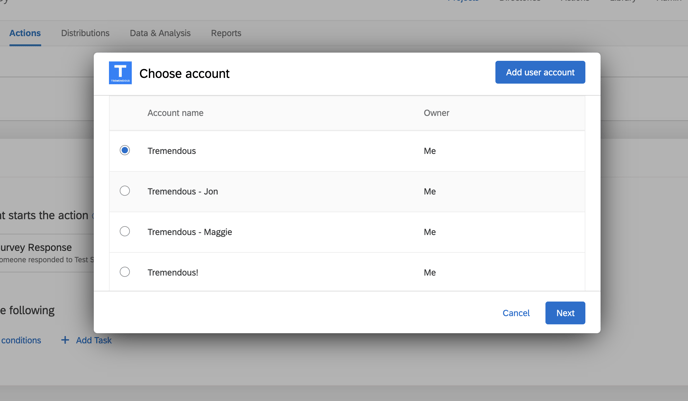 9. Select the campaign you want to use.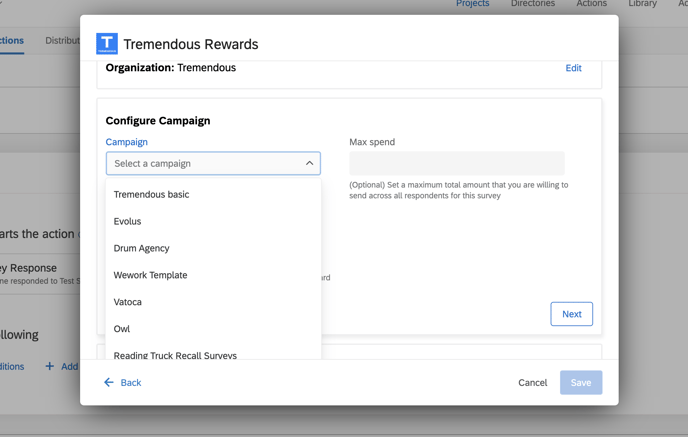 10. Set your quality control preferences.

Approval Required: If you select "yes," you'll need to approve every reward in your Tremendous account before any incentives are sent.
Note: for testing purposes, we recommend that you enable this feature prior to fielding. Once testing is completed and fielding begins, it's your call.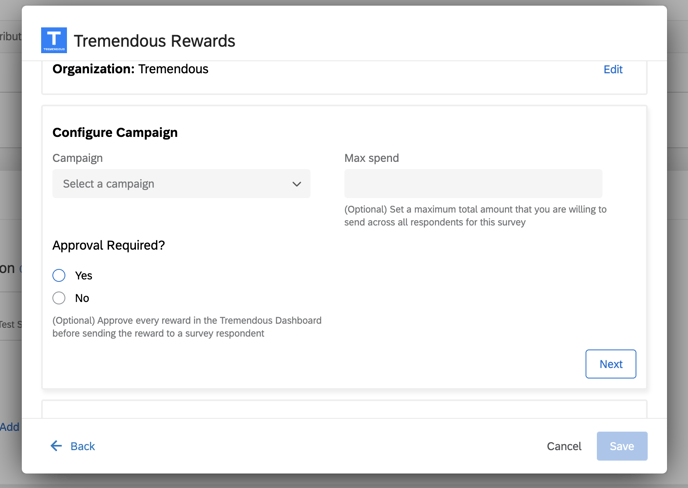 Max spend: If you want to place a limit for the maximum amount of spend allowed for your project, you can do so under "Max spend." Click "Next" to continue.
11. Input the desired incentive amount, and connect the appropriate survey questions to the "Recipient Name" and "Recipient Email" fields.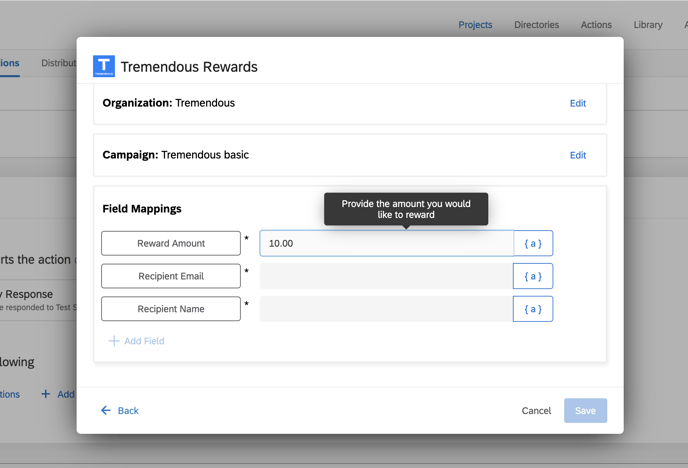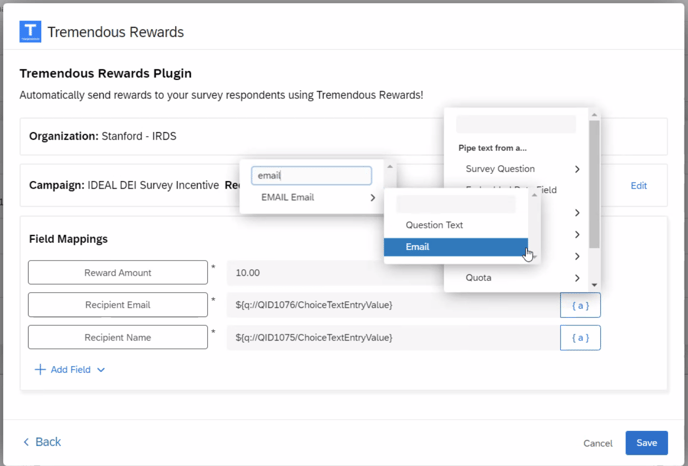 12. Click Save and test your survey to ensure it works properly.

Once this is completed, you can begin distributing your survey, and your respondents will receive a reward from Tremendous upon completion!
13. Last, but not least, it's important to note that Tremendous has a built-in safety feature which prevents any email address from receiving multiple incentives for the same project. For this reason, please be sure that you test your Qualtrics survey using a unique email address for each test.