How does Tremendous translate rewards into different languages?
Tremendous offers automatic translation into dozens of languages using the Google Translate API.
What language does Tremendous use by default?
The default language is English. You must specify another language in the 'language' field of your campaign template if you want to ensure rewards appear in that language.
An example of how to set a language within a campaign:
Ensure that an admin on your team has enabled the language field. To do this, navigate to Team Settings > Fields and click the checkbox next to the language field.
Select the campaign you'd like to translate. If you're not sure how to do that, read this article.
Once you get to step two in your campaign settings, "add recipients", select the language you'd like the campaign to appear in using the "language" field: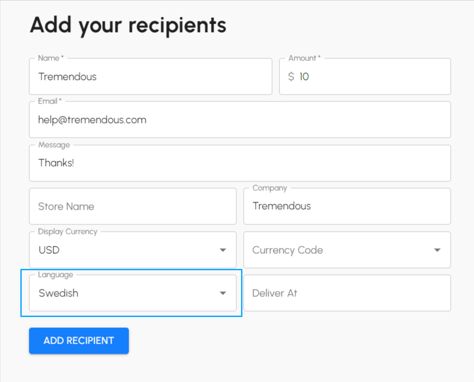 If you are bulk uploading recipients via a CSV file, the language field must be specified using a case-sensitive two-character language code. Language codes should be in lowercase only and must be two characters (en for english, fr for french, de for german, etc. You'll find a full list of codes here.) If you're not sure how the CSV file should be formatted, you can download our template once you've created a campaign: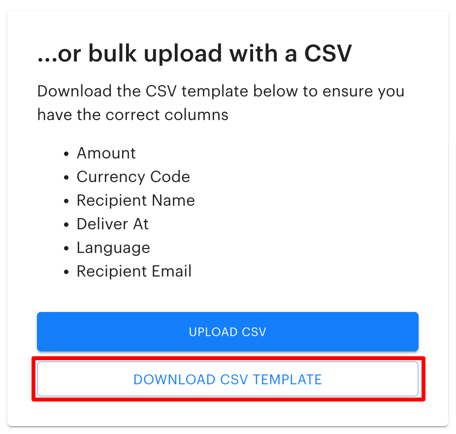 Once you've placed your order, the reward confirmation email, campaign webpage, and redemption instructions will display in the language you've chosen.