Prepaid cards available to recipients in the U.S.
Overview

Tremendous offers both Physical and Virtual Visa Cards to recipients in the U.S. and Puerto Rico, providing recipients with the flexibility to spend the card at a variety of stores.
Similar to other prepaid cards, the Tremendous card can be used only on purchases less than or equal to the available balance.
Virtual cards
Shortly after redemption, the recipient receives an email with a link to their Visa card. They can use it for online purchases as they would use a credit card, entering the address they submitted at redemption as their billing address.
Physical cards
Physical cards are delivered in 1-3 weeks via USPS. It will arrive in a plain white envelope with the following return address:
PO Box 780298 #62949
Wichita, KS 67278
Once received, the cardholder can visit reward.tremendous.com/visa-cards to activate their card.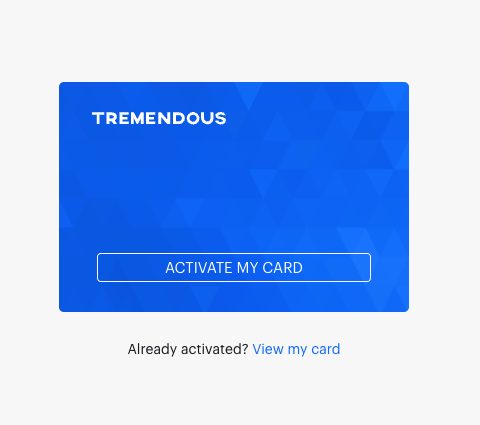 After selecting Activate my card, the cardholder enters the card's unique 20-digit barcode on the back of the card to activate it.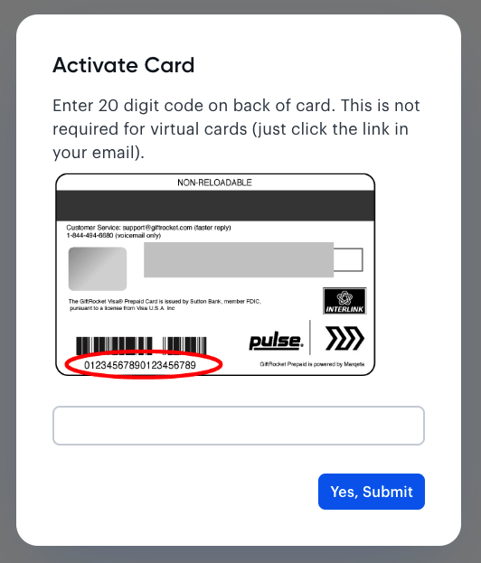 Once activated, the card can be used both in-store and online for any purchases of equal or lesser value to the card's remaining balance. A card's remaining balance can be viewed by visiting reward.tremendous.com/visa-cards and selecting View my card.
For any activation questions, recipients can review the Physical Card FAQ or contact help@tremendous.com.