Transfer funds between different teams under the same organization
Overview
If you're an Admin on multiple teams, you can transfer funds between them.
Instructions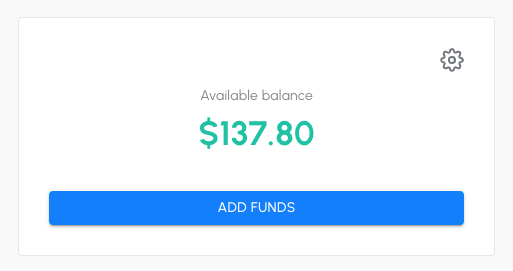 In the left-hand menu, click either Home or Billing > Account balance to navigate to the account balance widget

Select Add More Funds and scroll down to Transfer between teams

Select the team from which you want to withdraw funds, the team to which you want to deposit them, and the amount you want to transfer
The transfer will take place immediately.
Planning on sending funds to a different account?
If you'd like to send funds to a team under a different master organization, these transfers require manual review by our team before funds become available. This process takes one business day.