Resend a Reward
Overview
There are various reasons why a recipient may not see the reward email in their inbox. Some examples include:
It was redirected to their spam folder

It was received by their server, but their server filtered it

They accidentally deleted it
If a recipient contacts you because they don't see the email, you can resend it to them through the dashboard.
---
Instructions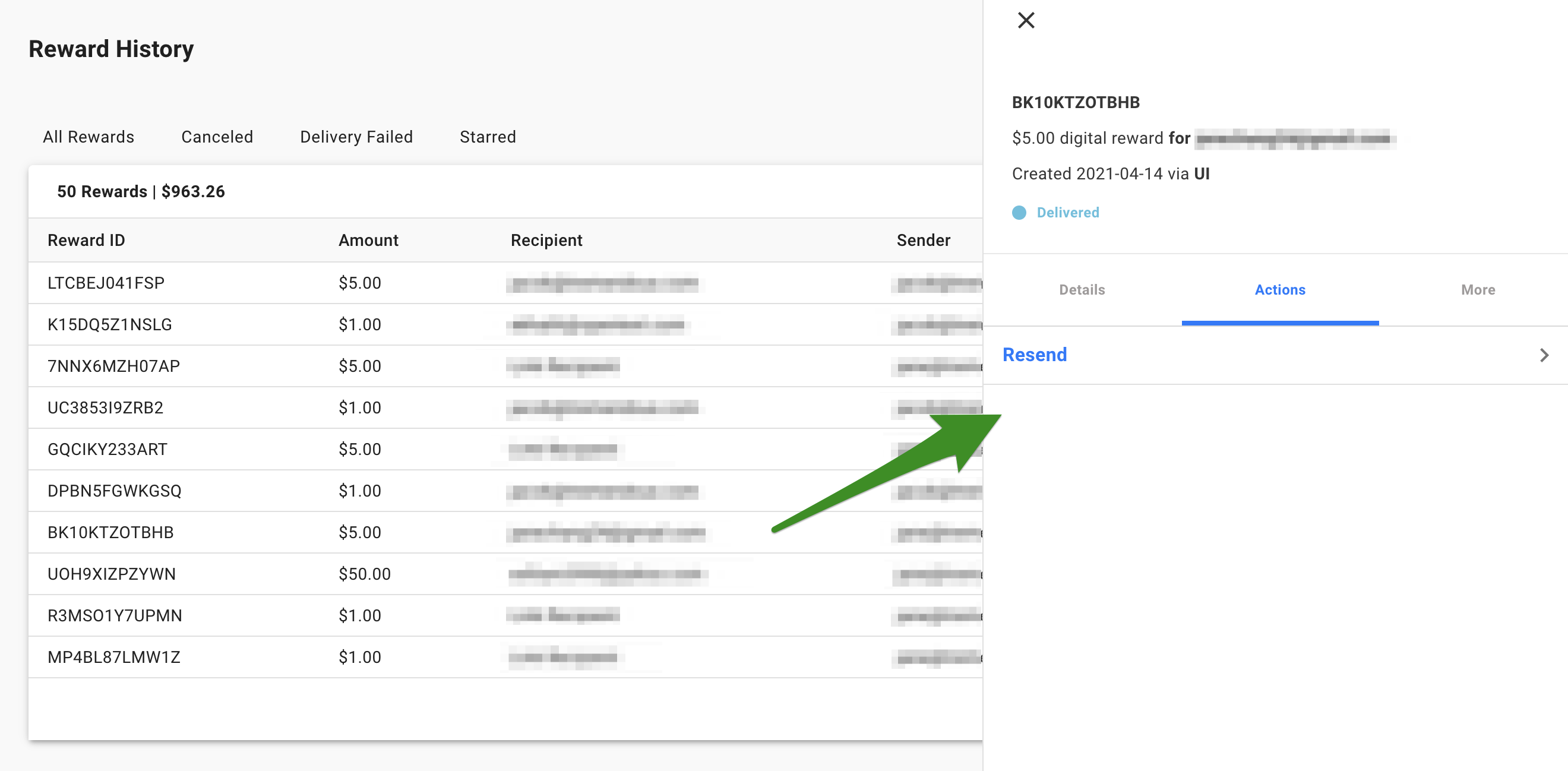 You will have the option to resend a given reward twice maximum. If the recipient still does not see it after two attempts, please contact clients@tremendous.com or try one of the suggestions below.Find the reward you wish to resend

Select the reward to display its details

Click Actions > Resend
It's not working. What do I do?
You can direct the recipient to: