Tremendous is trusted by over 10,000 companies, including Google, MIT, and Visa, to send millions of payouts around the world. All information is secured behind bank-level encryption.
An email just showed up in your inbox saying you've received a reward, incentive, or payout from Tremendous. It's fair to be skeptical – email phishing attacks are a very real concern, and receiving money in your inbox may seem a little too good to be true.
Tremendous is a private company that's been helping businesses send payouts around the world since 2011. We're a financial services business with 80+ employees, and we're actively growing.
Security is extremely important to us. Sending funds to individuals worldwide is a big responsibility. All personal information, including your email address, is secured behind bank-level encryption.
These measures have helped us become a trusted brand to the brands you trust most. Over 10,000 companies, including Google, MIT, and Visa, have used Tremendous to send over $1 billion in payouts to people around the world.
So if you've received a payout from Tremendous, with a link pointing to reward.tremendous.com, you can confidently redeem it. You're one of millions of recipients who have securely redeemed a reward, incentive, or payout through our platform.
What is a Tremendous payout?
If it's your first time receiving a payout through Tremendous, we'll tell you what to expect.
There are hundreds of reasons businesses, organizations, and nonprofits send Tremendous payouts. You may have received this reward, incentive, or payout because you completed a survey or interview, engaged with a marketing promotion or redeemed a rebate. The payout may be a gift from your employer for the holidays, or a show of appreciation as part of an employee recognition program.

Whatever the reason, there are three ways to receive a Tremendous payout: as a physical Visa card, a link in an SMS, or an email.
It's most common to get Tremendous payouts via email. If you've received an emailed incentive, reward, or payout, it'll look something like this: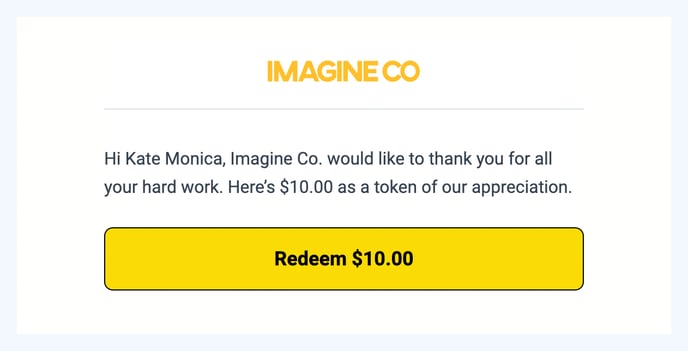 It'll likely be branded with the logo of whatever company sent you the reward. If you remember interacting with the brand listed at the top of the reward recently, that's a great sign this reward is expected, legitimate, and secure.
When you click the link to redeem your reward, you'll be taken to a URL with this prefix: "reward.tremendous.com/rewards/".
In the bottom left-hand corner, you'll see text that reads "Sent via Tremendous.com".
Click the 'Redeem' button, and you'll be presented with a list of options for accepting your reward. The company that sent the payout has selected different redemption options from our catalog of over 1,000 retailers, prepaid cards, and monetary options. You'll be shown options relevant to the country you're in.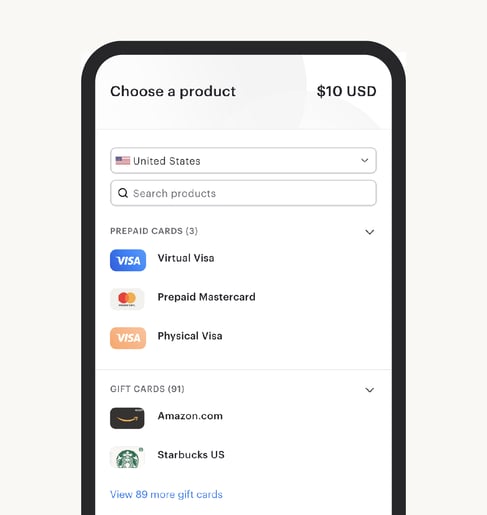 Select the reward you want. If you select a Visa prepaid card, you'll need to enter an address so Visa can verify the transaction. Again, your personal information is protected by bank-level encryption, and will not be shared with anyone.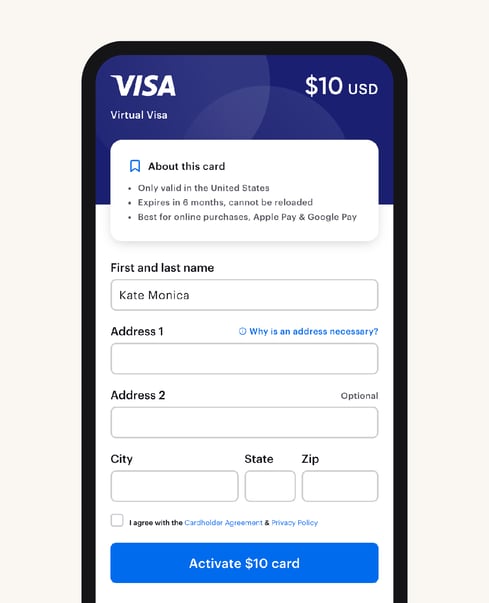 If you don't want to enter your personal information, you can redeem your reward as a gift card. There are over 1,000 gift card options, and you can get your gift card code without entering in anything.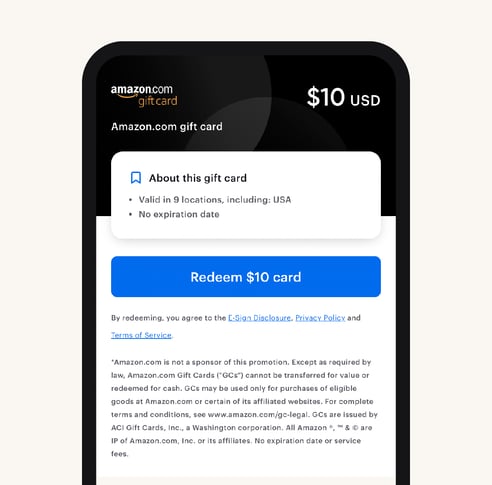 Once you redeem your reward, you'll receive redemption instructions, as well as information on the terms and conditions of your payout.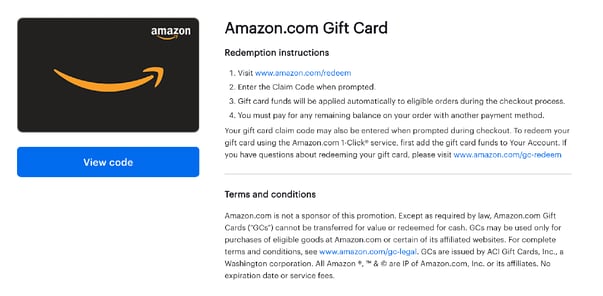 From here, just click "View code" and you can get spending right away. You'll also receive an email linking to this page in case you need it.
Need help with your payout?
If you hit a snag with your payout, email us at support@tremendous.com. Our support team is the best in the business.

And if you want to see people like you feel about Tremendous, check out our 2,900+ 5-star reviews on Trustpilot.