How to send Visa & Mastercard rewards outside the US
1. Where can you send international prepaid cards?
You can see the current offering of all Visa and Mastercard rewards here.
Virtual prepaid cards are available in all countries (except for India) listed in the spreadsheet. If the value of the card is at least 20 units of its respective currency, then a mailed physical card will also be available unless otherwise noted.
2. What currencies & denominations are allowed?

3. What fees are charged?

4. What are the requirements for sending international prepaid cards?
All clients must complete a know your business (KYB) form in order to send these rewards, which is required by our provider. We have a dedicated client support team available to help with this process.
5. How does the recipient select and receive their card?
Once the international Visa or Mastercard product is selected, the recipient activates the card online at prepaiddigitalsolutions.com (our provider's website). They create a profile, accept the card terms, and then receive their card details, as shown below.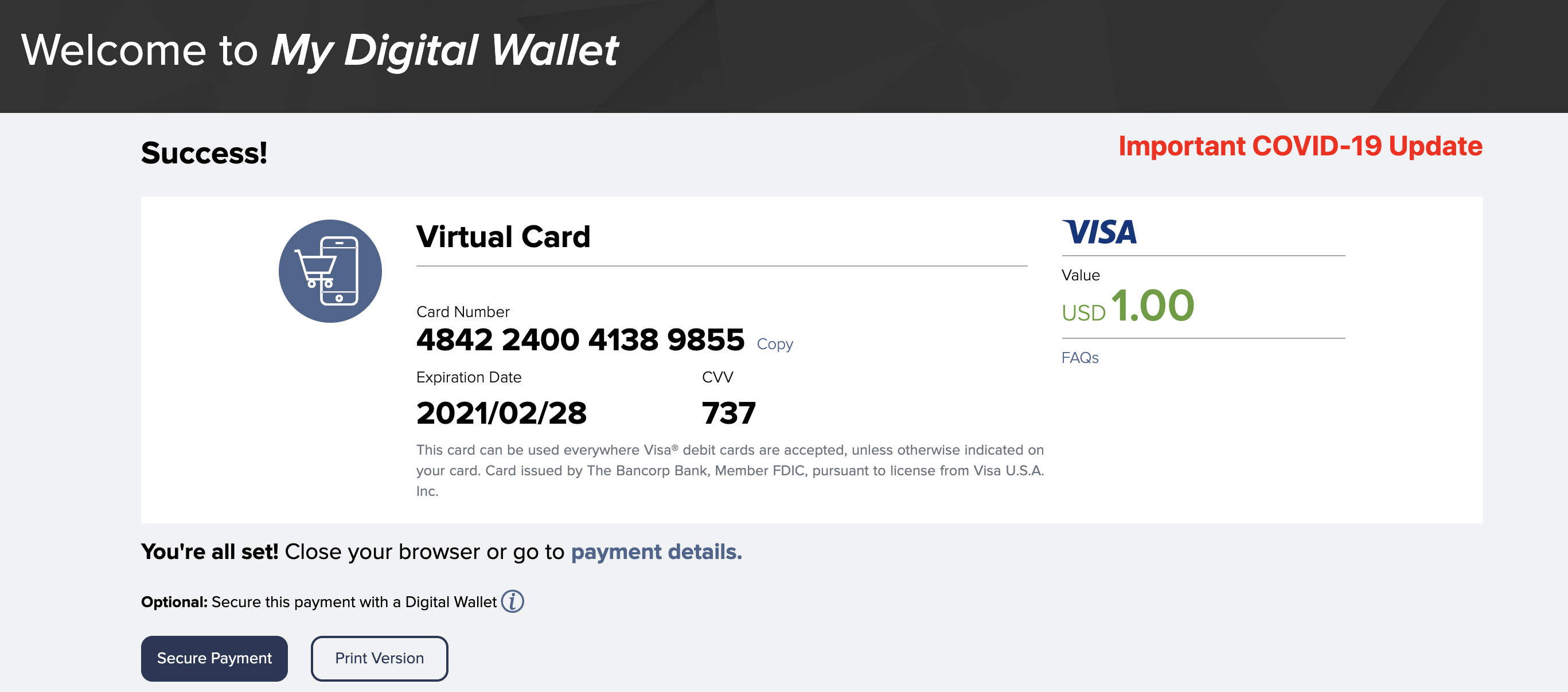 6. When do international prepaid cards expire?
The expiration for international Visa & Mastercard rewards is 12 months.
7. Do the physical Mastercard/Visa cards come with a chip or PIN?
If issued in GBP or EUR, the cards will typically have a chip. If issued in USD, the cards can be used without a PIN by running the transaction as credit.