Order physical Visa cards to be mailed directly to your recipients
This option is available only for recipients within the U.S.
Place an order for physical Visa cards to be mailed directly to your recipients. The cards are mailed via USPS First-Class Mail (tracking not available), and delivery typically takes 5–10 business days.
How to place an order
Click Send rewards > Ship physical Visa cards > Direct shipment.
Choose your payment method and click Submit.
(Optional) Enter your own order ID for internal billing or tracking purposes. The order ID must be unique — if it has been used before, the order will fail.
Click Submit to confirm your order. After submission, the order cannot be modified.
Adding recipients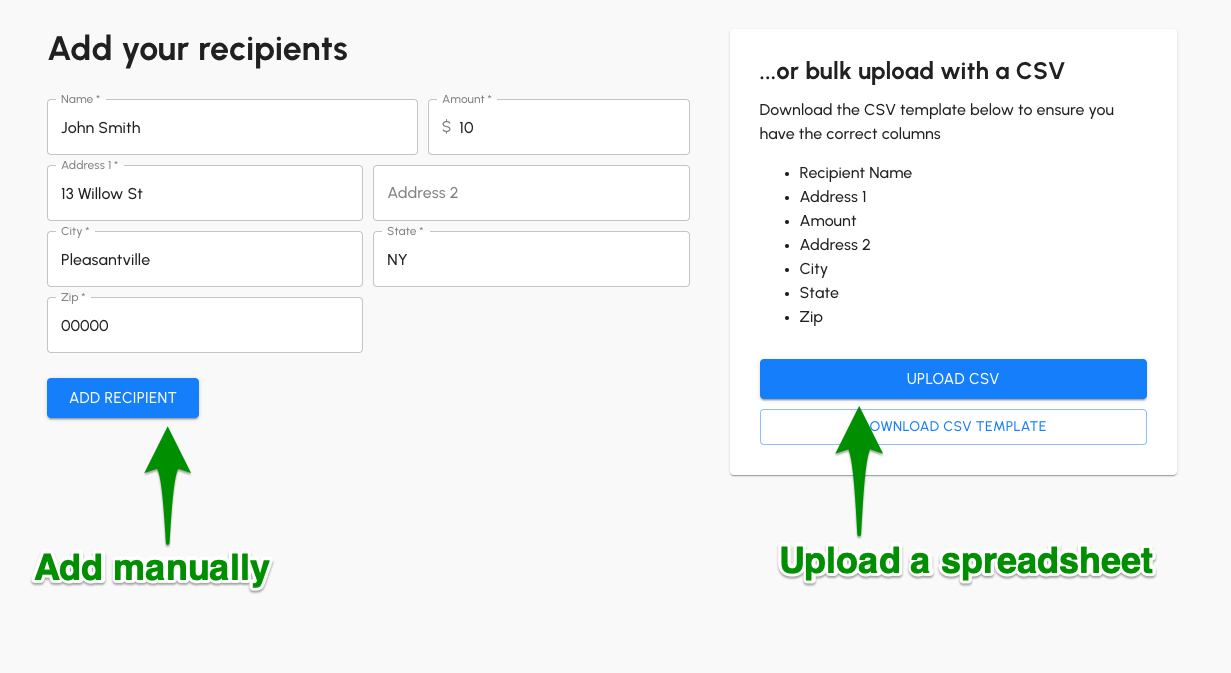 There are two ways to add recipients:
Manually enter each individual's information

Upload a spreadsheet
Regardless of how short your list of recipients is, we highly recommend you upload a spreadsheet in the event that your order is not successful and you have to try again.
Click Download CSV template

Open the file in your spreadsheet software of choice

Enter your recipients' information

Save the file in CSV format

Upload the file to Tremendous
Using the downloaded template will ensure that the columns are formatted correctly and that your file will upload successfully.