Selecting the payout options for your recipients
Overview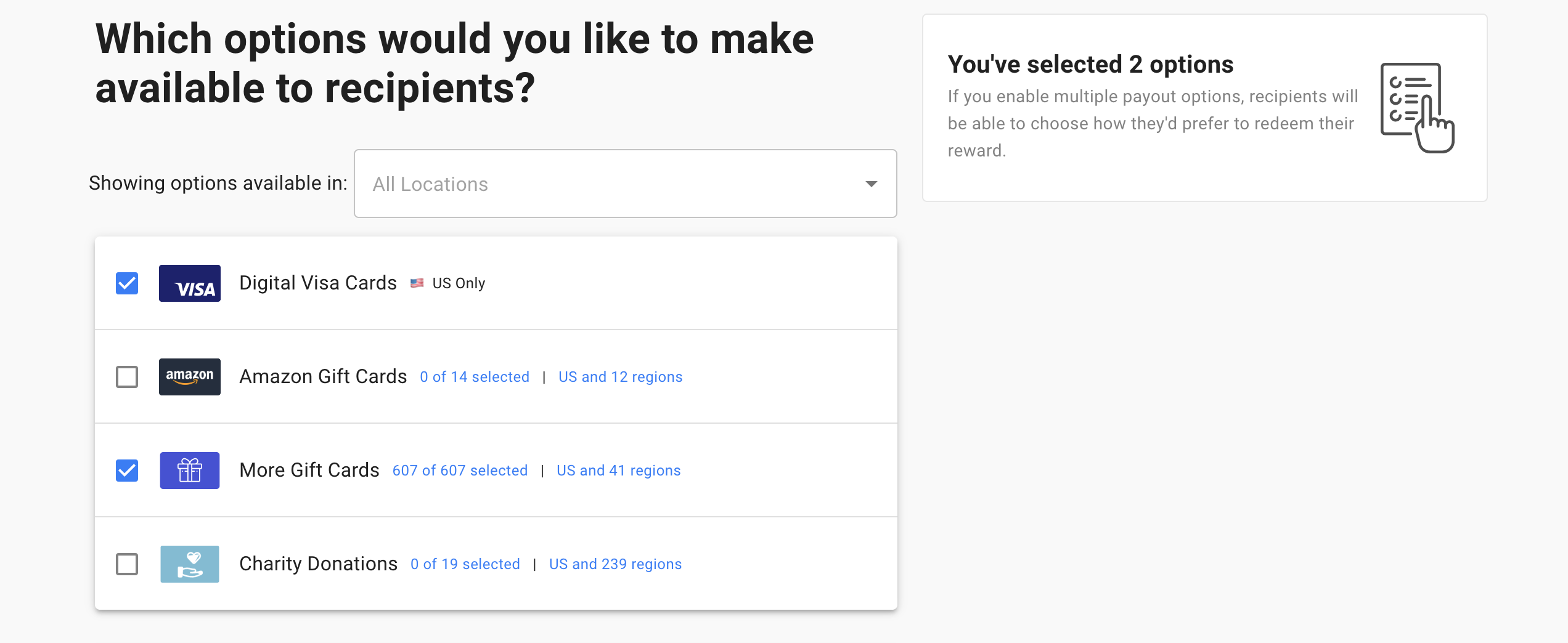 As the sender of a reward, you can customize the catalog for your recipients. This is the first step of creating/editing a Campaign Template, a generic template that can be used for multiple orders.
---
Customizing the Catalog
Click on a row to display all the payout options in that category. You can then browse by country or search for a specific brand. Click the checkbox next to an individual payout option to select or deselect it.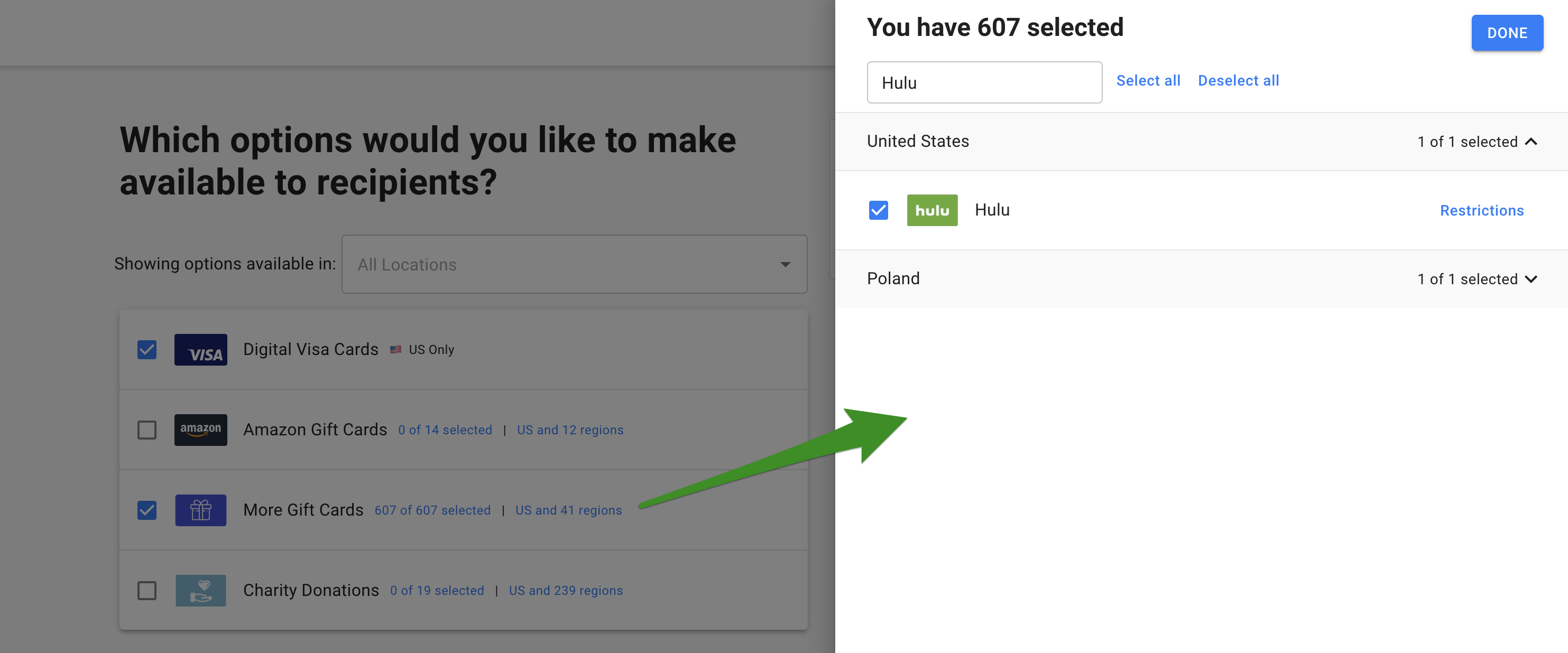 Alternatively, you can select or deselect all the options in a given category by clicking the checkbox located in the row.