Note: This option is only available for clients in the US & Canada.

You can order a set of physical Visa prepaid cards to give to recipients directly. To do so, navigate to Send Rewards > Ship Physical Visa Cards > Bulk Shipment.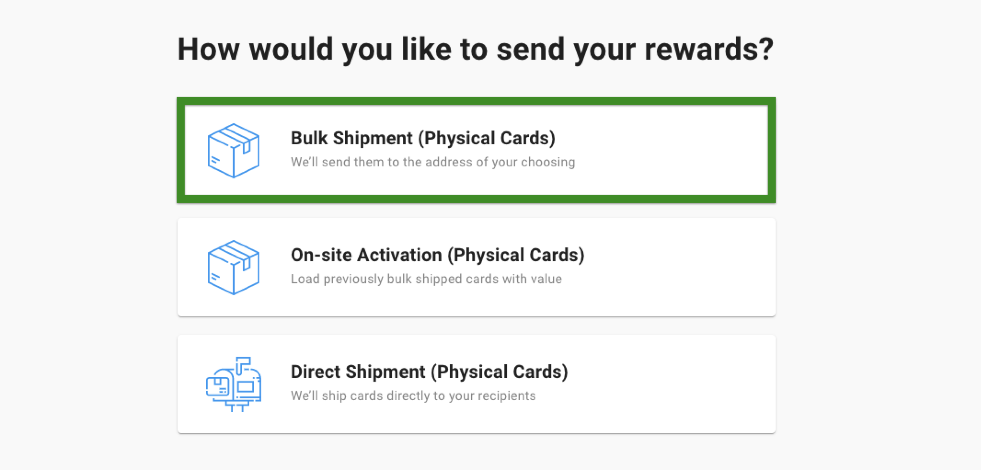 Enter the shipping address for the cards and click Next.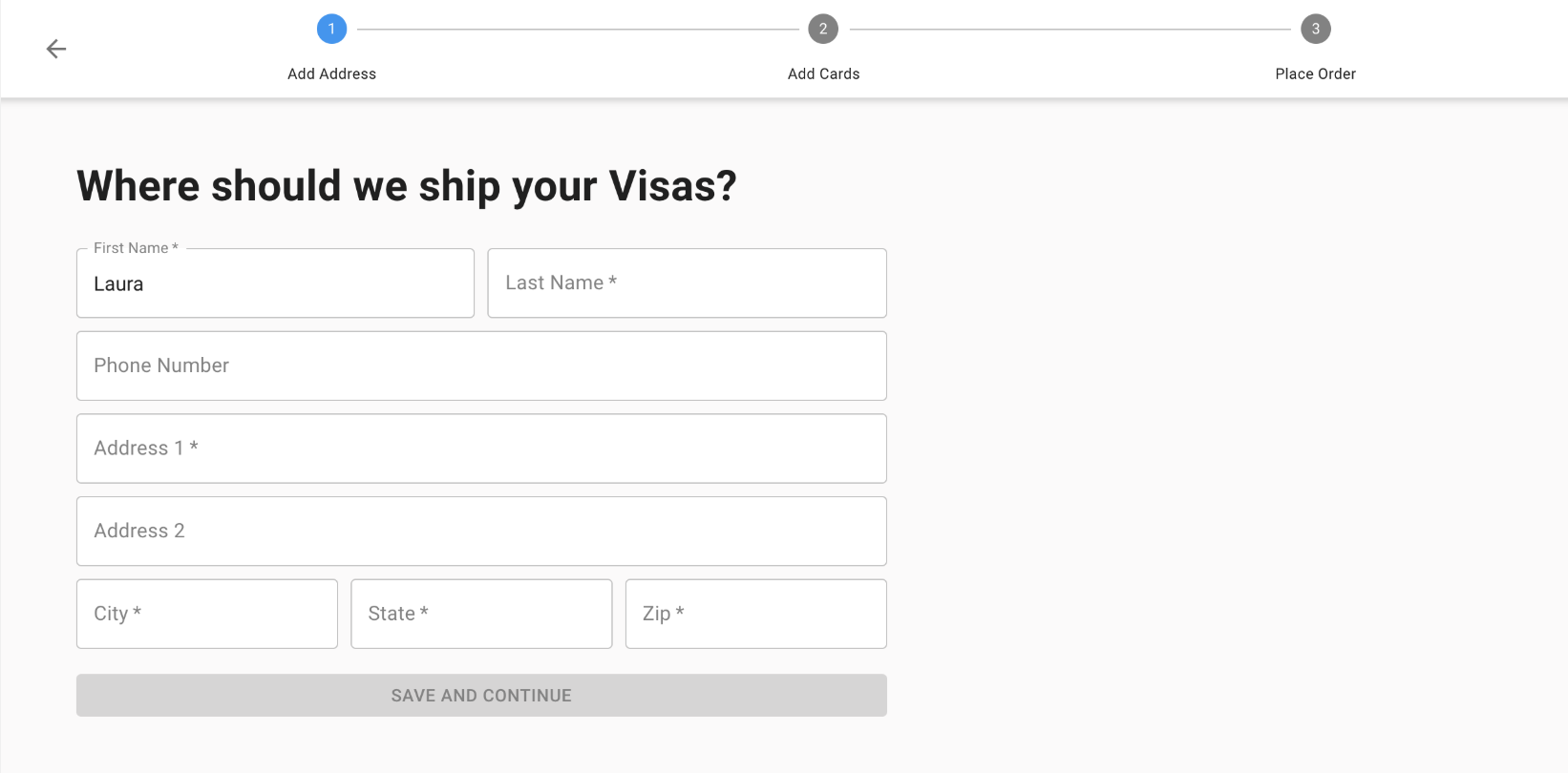 Specify how many cards you want with a specific balance:
Card Count: the number of cards

Denomination: the balance on each of the cards in that group
The example below shows an order of one hundred $100 cards and one hundred $50 cards (200 cards total). You can click Add Another Set if you would like to include additional cards of a different denomination.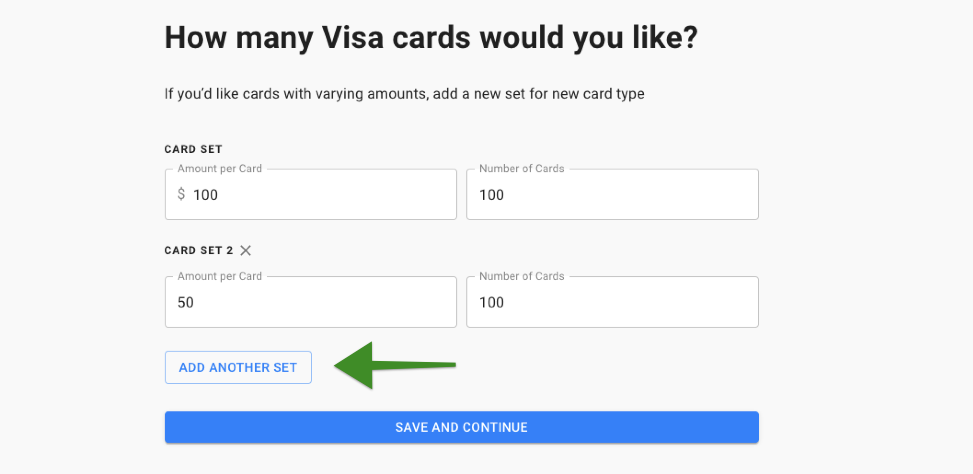 Finally, choose your payment method and submit your order.