Send funds to Tremendous (Part 2/2)
If you're located outside of the US, click here for wire instructions. The information below only applies to organizations in the US.
---
Overview
If you've already created an invoice, you will have to manually complete the next step. Tremendous will not automatically withdraw funds from your bank account; you must send the funds to us.
When will the funds hit my account?
This depends on the financial system. It is typically the case that:
Wire transfers take 1-2 business days

ACH transfers take 2-4 business days
Click here to learn how to check the status of your payment.
Can I mail a check?
Click here for information on paying by check.
---
Instructions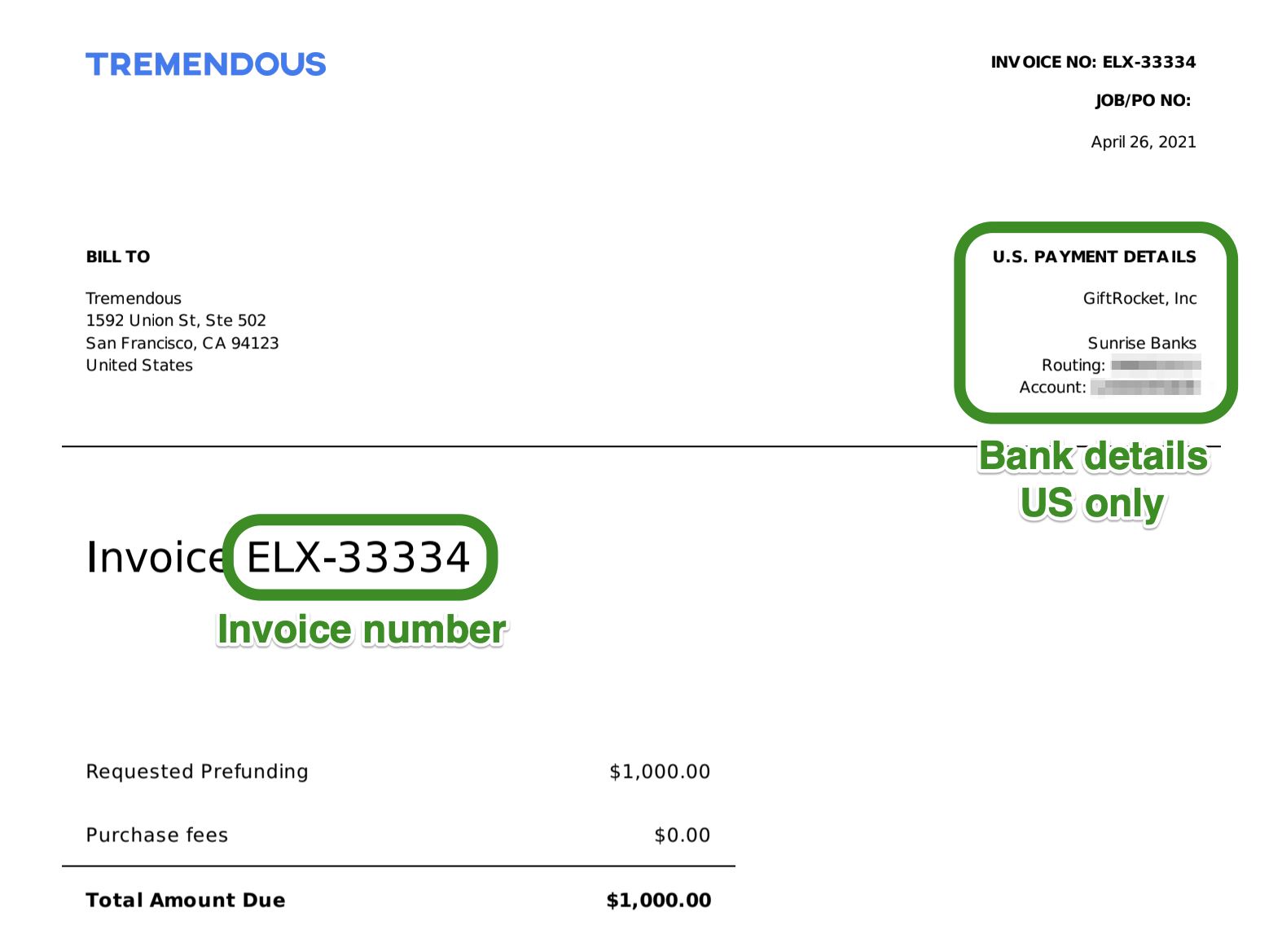 Use your bank's website or mobile app to send the payment to our bank account.
The account and routing number are listed on the invoice. The same routing number can be used whether you're paying via ACH or wire.

Reference the invoice number with your payment. There may be a delay in adding the funds to your account if the invoice number is not included.
Paying by Check
We highly recommend you fund your account using a different method if you're working on a tight timeline. Paying by check takes the longest compared to the other available options; after your check is delivered, it can take up to 10 business days to be added to your account. How long it takes for us to receive the check is dependent on the mailing method you choose.
If you mail a check, please send it to the mailing address listed on the invoice:
GiftRocket, Inc.
228 Park Ave S #62949
New York, New York 10003
Our New York address processes checks automatically. Checks mailed to our San Francisco business address will be destroyed upon receipt.